Organization Introduction and Our Message

Hi, I am Ryuichi Yoshimoto, a representative of Itoshima Institute for Renewable Energy and Electric Power (IREEP). IREEP is an organization doing various projects and activities in order to spread renewable energy all over the world starting from here in Japan. We would like to develop the society where we, all the people in the world, can enjoy our life feeling at ease with smiles for a long period of time ― that is why I started this project.
In Japan, penetration rate of renewable energy is only a few percent. On the other hand, there are some countries that have already achieved very high penetration rate of renewable energy. In Denmark, for example, renewable energy currently covers 42% of its energy needs. And moreover, they have set a national goal of 100% coverage with renewable energy by 2050.

I believe we can achieve the same goal if we make up our mind to do it. Among various projects and activities, IREEP has two main projects: First, we will set up a "citizen-owned power plant." A power plant that is set up by gathering small contribution from private citizens like you and me could be a major boost to spread renewable energy. Secondly, we will develop a "100% renewable energy town." We will work on this project here in Itoshima City, Fukuoka prefecture.
We will share all of our activities, know-how, processes and stories with you on the internet and other media. I hope our activities become a bit of push for any other communities and people to try to work on the same project.
Our project has just begun. We still need your supports and assistances at the moment. You can see our activities details and what kind of support we are calling for on the website. I would be grateful if you could have a look at it. Thank you very much.
Project Outline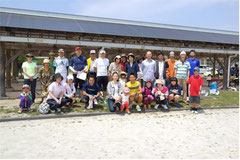 ● Establish citizen-owned natural and renewable power plant in Itoshima, Fukuoka
● Support and spread citizen-owned power plant
● Above stated, local revitalization and city development related project.
● Publish information within Japan and abroad for spreading natural energy, and unique promotion.
● Organize environmental study event for children.
● Conduct project with students: internship, part-time job, employment, Training of human resources.
● Develop and sell natural and renewable energy, eco-related product, and technology
● Above-related marketing and advertisement-related project.
● Achieve Itoshima model (100% renewable energy town) by cooperating with industrials, government, education, and citizens.
Industrials) Conduct saving energy common project with local incorporated association. Publish information, share purpose and achievement with other power generation association.
Government) Make advocacy proposal to municipal government. Cooperate to offer local land information and lend city land.
Education) Develop technology and conduct test experiment with university or research institution.
Citizens) Establish power plant capitalized by citizens. Hold experience-based event.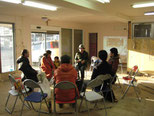 [ Daily activities ]
We are posting our daily activities in English and Japanese language on this page!
[ Event ]
[ Supporters Page ]
Thank you very much for your help and support!
(I am sorry for only Japanese page only, now.)